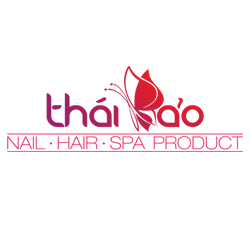 INTRODUCE ABOUT THE COMPANY
Through many years of developing and growing, Thai Bao Import Export Commercial Manufacture Joint Stock Company ( Thai Bao Supply) had been continuously growing. Thai Bao Import Export Commercial Manufacture Joint Stock Company was established with functions of:
-         Supplying equipment, products of Nail, Hair, Spa and Aesthetic medical devices.
-         Specializes in manufacturing Spa Pedicure Chair, Nail Table, Massage Chair, Shampoo Bed…
-         Especially Oil that was extract completely from nature, specially used in facial massage, body massage, foot massage, streamed oil, candle massage, herbal acne treatment, herbal antifungal, and herbal for whiteness.
-         Design consultancy, professional business consultancy and marketing for Spa, Salon Beauty, Resort, Karaoke, and Restaurant…… owners.
COMPANY'S GOAL
" Our goal is to become the number one in business, products designing, service for Nail, Hair, Spa, Massage…. company of Viet Nam. Never stop growing, building in both quality and visually. Create perfected value and bring satisfaction about our products and the service that we provided to the customers".
COMPANY'S PHILOSOPHY
Customers is the simplest value for any companies, is the only reason for us to continuous and developing. For that reason, we listen, analyze and understand every need of every customer, and then we apply our experience, skill and thought to determine what is best for those needs, help business owners focus in their core business activities. Every customer is a brick to build up our company's value.
DEVELOPMENT ORIENTATION OF THE COMPANY  
To hold, promo and increase our own strengths about management, produce, trading, consult, design… to another new level and meet the more and more demanding requirements of our customers.
With the wishes of serving our customer more thoughtful every day, we always ready to receive and grateful for all customer feedback.
For more detail, please contact:
Thai Bao Import Export Commercial Manufacture Joint Stock Company
Main office: 6/1B Hamlet 4, Commune Tan Quy Tay, Binh Chanh District, Ho Chi Minh City
Tel: (028) 66504908 Fax: (028) 38116703 Hotline: (+84) 913171706
ShowRoom:

646B Cong Hoa Street, Ward 13, Tan Bình District, Ho Chi Minh City
Hotline:
 (028) 
22405806 - (028) 66504908
 Fax: (028) 
38122097